LOOKBOOKS
Inspired by the ecclectic sound of the G.O.O.D Music LP "Kanye West Presents... CRUEL SUMMER", OUR 2013 SUMMER COLLECTION is a journey into a BANDANA wearing WORLDCHANGING REVOLUTION bred on REVOLUTION, KNOWLEDGE, EMPOWERMENT & SOCIAL CONCIOUSNESS. We combined art, music, and the choreography of the streets to assemble a collection of work that embodies GENIUS. We gave a face to our movement by aligning with Jarvis Jacob (@jarvisjacob) a talented R&B artist who's music is an instant classic. His current album ROUGE is reminiscent of R. KELLY in the 90's and is definately a game changer to all other artist in this category. Then there is the talented D'Tara Frank (@dtara_f) who is an accomplished graduate of SOUTHERN UNIVERSITY and CHOREOGRAPHER, whose many credits include the recent 2013 SUPER BOWL performance with Beyonce Knowles, each are the embodiment of what it means to be #worldchangerz.
Photography By Lee Grogan/KOOL CREATION (@koolcreation)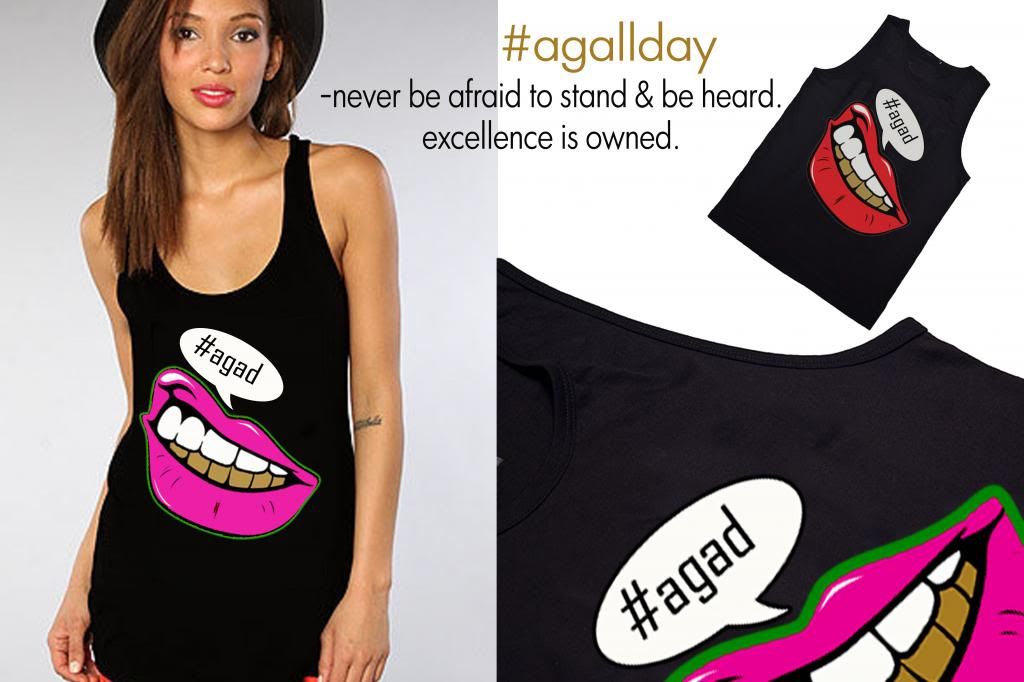 Inspired by the classic Spike Lee film SCHOOL DAZE our Fall/Winter Lookbook puts a modern day twist on a classic look in fashion from the late 80's through 90's. Also incorporated in the collection is our new sub-brand for women, "AG BOMBSHELLZ" which adds power, sexiness, class, and fabulousity to the AG brand.
Photo Credit: All Pictures shot by Keith "KSOUTH" Honore' for SOUTHSHOTYA (IG/TWITTER: @southshotya) & Lee (Kool C) Grogan for KOOL CREATION (IG/TWITTER: @koolcreation)
**Additional Images from School Daze are licensed from 40 ACRES &MULE FILMWORKS)